LASH LIFT SERVICE
LASH LIFT 70€
A lash lift is a procedure that enhances the size and health of your eyelashes. This treatment is painless and completely safe for your eyes and lashes. Simply relax on a massage bed, close your eyes, and let the expert perform the treatment without any discomfort or irritation.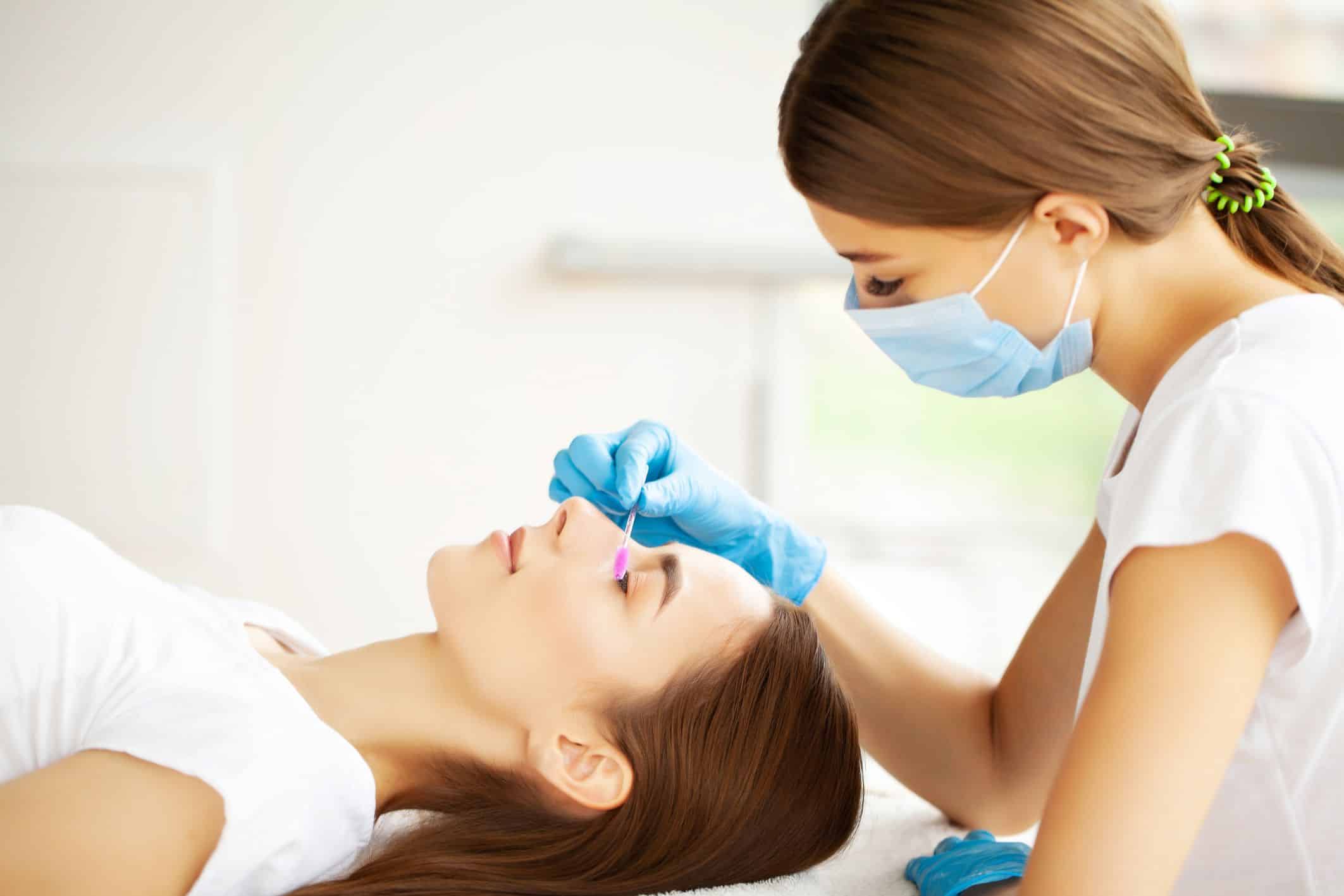 WHAT IS A LASH LIFT?
Are you looking for a spectacular but natural look that highlights your eyes? Do you want to stop wasting too much time putting on makeup in the morning, while making your makeup last all day? Then, the lash lift is your answer. The process is that experts have your natural lashes curled, which results in a new and natural look. You won't have to deal with eyes that look sad or with your eyelashes pointing down – at least for 8 weeks.
WHAT HAPPENS DURING A LASH LIFT?
A lash lift is a treatment in order to make your eyelashes bigger and healthier. This treatment is painless and totally safe for your eyes and eyelashes. You just lie down in a massage bed, close your eyes and the expert performs the treatment while you feel no pain or irritation.
During this process, we use equipment, like gel eye-pads and silicone eyelash perming curlers, in order to lift and bend your upper eyelashes in the proper way. Additionally, we use creams so that the eyelashes move to the right direction and take the right shape. At the end, if you want, we can tint your eyelashes in order to make the final look even more impressive. The stages of this process include:
Lifting and separating your eyelashes
Curling your eyelashes
Tinting your eyelashes for a more intense look
Nourishing, repairing and treating your natural hairs with an Lash Filler
You will get to enjoy beautiful, curled, tinted eyelashes that give you a dramatic look for about 6 to 8 weeks!!
WHY YOU SHOULDN'T HAVE A LASH LIFT?
It's important to know that we are not going to perform a Lash Lift if you have been positive to an allergy test relating to eyelash dyes. This allergy test is done 48 hours before the procedure. Other reasons why we will not perform a Lash Lift are:
Damaged or weak eyelashes
Swelling at the eye area
Blepharitis
Inflammation or eye infection (e.g. conjunctivitis)
Sensitive eyes
Chemotherapy
Alopecia
Any kind of illness or disorder that causes agitation or jerky movements.
WHAT SHOULD YOU DO BEFORE A LASH LIFT?
You shouldn't use mascara the day before. This way your lashes will be all clean and natural.